As spring advances and travelers start to hit the road and airports – we can't help but wonder what technology would help us make our trip better and keep us connected while on the go.  Let's walk through some products that do just that!
Let's stay fit while on the road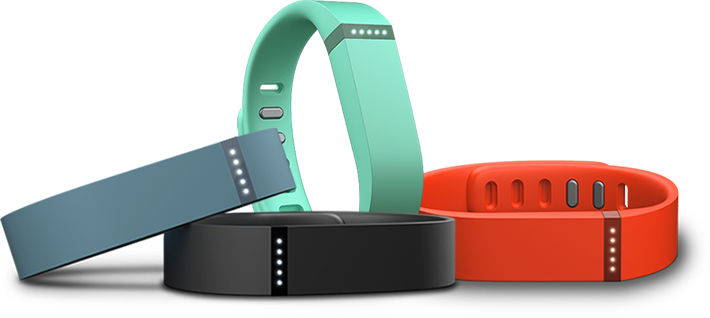 The FitBit Flex is Fitbit's first bracelet that can be worn on the wrist. FitBits are the little stick of gum sized gadget that counts our steps and lets us track our activity on our phones or iPads.  But for guys, the Fitbit gets lost easily – the Flex is $100 and lets us count our steps and track our activity while on the go. It's a competitor to the Nike Fuelband and is cheaper, more stylish and counts steps and tracks our sleep for a more complete picture of fitness.
Price: $99
Staying connected via 4G LTE
AT&T Unite: it's a MiFi-like that lets us connect our computer and tablet to..except this one has a touchscreen, much like your iPhone for easy access to settings, active connections and other utilities. It lets up to 10 devices connect to AT&T's 4G LTE network and has up to 10 hours of battery life!
Price: Free on contract.
Securing your home while away
Shlage Touch Screen Deadbolt. This is a deadbolt that has a touch screen – makes you enter in a 4 digit code to open the door. Using Schlage's Nexia system  – which links the deadbolt to your home's wifi network, you can set passcodes for visitors or your maid.  You can even set the passcodes for certain days of the week.  So, is a neighbor coming to help water your flowers or feed your cat while you're away – you can let him/her in and give them their own code for your door!
You can even set text alerts to know when a certain person has entered your home (such as a maid or family member).
Price: $199
Capture the whole image
Lytro camera: this amazing camera captures the entire light field when it record an image.  That way, you can change the focus and depth of field on any photo after you've snapped the shot. So now you can shoot now..and change the focus whenever. It's truly a different way of experiencing the photos you capture.
This camera looks different – it's a rectangular cube that comes in 5 different colors – it's made of aluminum and has an 8X optical zoom. There's a touch screen on the back to control shutter speed, ISO and the like.
Price: $399
Featured image credit: Flickr user Kevin Dooley