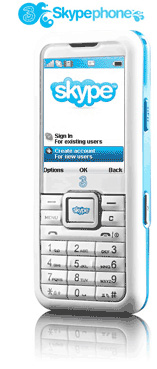 According to what I'm reading, 3 UK is going to release the skype phone on Monday, October 29. I wrote about this before and I'm very excited that this news broke today. I think skype is poised to cause ripples in the cell phone market, first in Europe, and hopefully North American is next.
The handset will also feature a 2 MP camera and support for video playback.
Hat tip to The Register.